"Writing as Therapy" is a not a magic answer for all emotional and health difficulties.
In truth it's hard. I know because I've tried it. I and a number of more well-known writers
and artists have found, however, that as in life, going through difficult passages is often
worth the perils along the way. This number includes, among others, Anne Sexton,
William Carlos Williams, and Samuel Beckett [more information on them and others
will be available on resources, along with my statement on this process for me. See also
the items described at my site for art, poetry, and webart by people with chronic illness
Metaphor/Metonym for Health.
My work at crash was part of this process].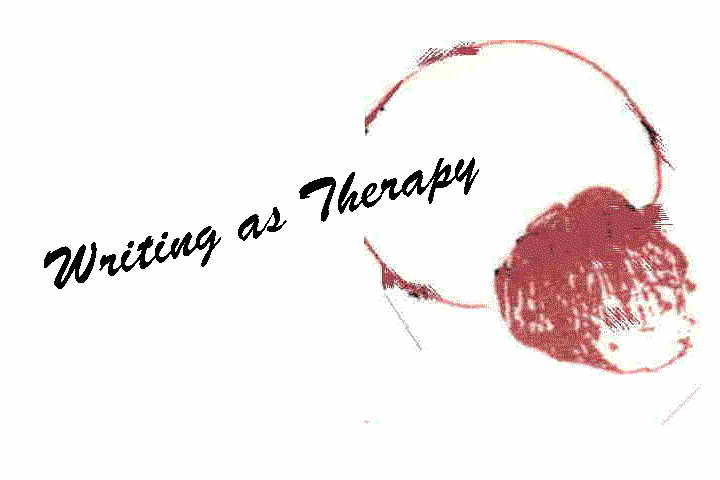 Writing is useful for health problems and it has been found to impact general health
(James Pennebaker - see Opening Up : The Healing Power of...which I've read - did
much of the original research documenting that emotional
expression had initial adverse effects but then led to positive outcomes).

There are several major exponents of writing and art in treatment for physical and/or
emotional problems. They include Lucia Cappucione -
The Well Being Journal : Drawing upon... among other books, Ira Progroff
At a Journal Workshop : Writing to..., Nicholas Mazza
Poetry Therapy: Interface of the Arts... and Gillie Bolton -
The Therapeutic Potential of Creative... , among other books.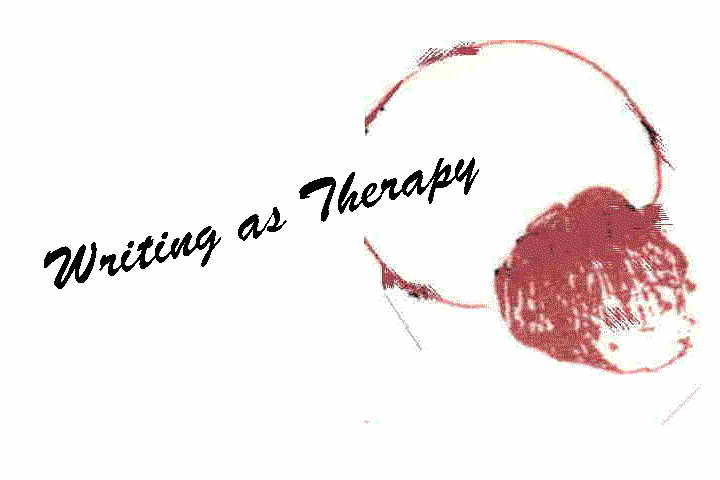 As a psychotherapist and member of The National Association for Poetry Therapy and
the American Psychology Association , I would recommend caution in doing this on
your own without consultation with a health-care professional, even though I do plan
on posting suggested exercizes at times and will be posting examples of work I get
from those who care to post work here. (trbell@home.com)

The quality of the writing does not matter. What does seem to matter is what is
expressed (emotion) and how it is expressed. Not too much and not too little, with some
structure, but not too much (see Willam Carlos Williams on this aspect), just write and
then think of the form.